South Carolina payday loan bill "balanced"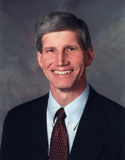 Harry Cato, the speaker pro tem of South Carolina's House of Representatives, recently contributed an opinion piece to the Spartanburg Herald-Journal in which he agrees with the payday loan reform bill that has found heavy support in the General Assembly. He respects the value of the payday loan i n society - helping people to "cope with personal financial difficulties" - but also wants to ensure that sufficient consumer protections are in place. Click here for more information on the specifics of the bill currently under consideration.
Essentially, the keys to the legislation would place a limit on how many cash advance loans a consumer can have at one time and ensure that an installment plan is available for those who have difficulty repaying on time. The former restriction would be enforced by a real-time independent database similar to those currently in place in Florida, Oklahoma, Illinois, Colorado and Michigan. Cato considers these measures, as well as others provided in the bill, to be "balanced." ... click here to read the rest of the article titled "South Carolina Payday Loan Bill: A Representative's Perspective"