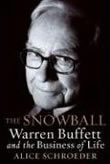 I've gotten to the part in The Snowball that involves Charlie Munger. A very interesting person, although probably not someone I'd like to have a beer with (I'd feel stupid), he is probably best known as Buffett's long-time friend, business partner, and vice-Chairman of Berkshire Hathaway.
Even before meeting Warren Buffett, Munger was wealthy according to most standards from real estate investing. Here is a quote from a Buffett interview in the book:
Charlie, as a very young lawyer, was probably getting $20 an hour. He thought to himself, 'Who's my most valuable client?' And he decided it was himself. So he decided to sell himself an hour each day. He did it early in the morning, working on these construction projects and real estate deals. Everybody should do this, be the client, and then work for other people, too, and sell yourself an hour a day.
Now, I'm sure just being a successful lawyer would be plenty for many people. But if you aren't satisfied with your current situation, why not work for yourself an hour each day? Instead of just idle dreaming, set aside specific time for action. Perhaps the key is small chunks of time, but at regular intervals.
Finally, another quote from Charlie Munger about the desire for independence:
I had a considerable passion to get rich. Not because I wanted Ferraris - I wanted the independence. I desperately wanted it. I thought it was undignified to have to send invoices to other people. I don't where I got that notion from, but I had it.
I think I'll be buying a copy of Poor Charlie's Almanack the next time I run low on things to read, even though it costs fifty bucks.
Read more about Buffett on Charlie Munger: Work For Yourself An Hour Each Day…